Thermal Liquid Heating
Advantages to having a thermal fluid heater also over a high pressure steam boiler in the State of California include no required annual inspections or permit to operate by the State, even though we can produce elevated temperatures up to 650°F. This eliminates annual internal inspections as required on a high pressure steam boiler as well as chemical treatment, water treatment, blowdowns, and attendance requirements (meaning no one has to be present while the unit is firing).
Read More – Click Here to Download
The Parker liquid tube design offers an extremely efficient, reliable heater built for the long term with ease of maintenance. The Parker design offers many advantages. Compare ours to the competition.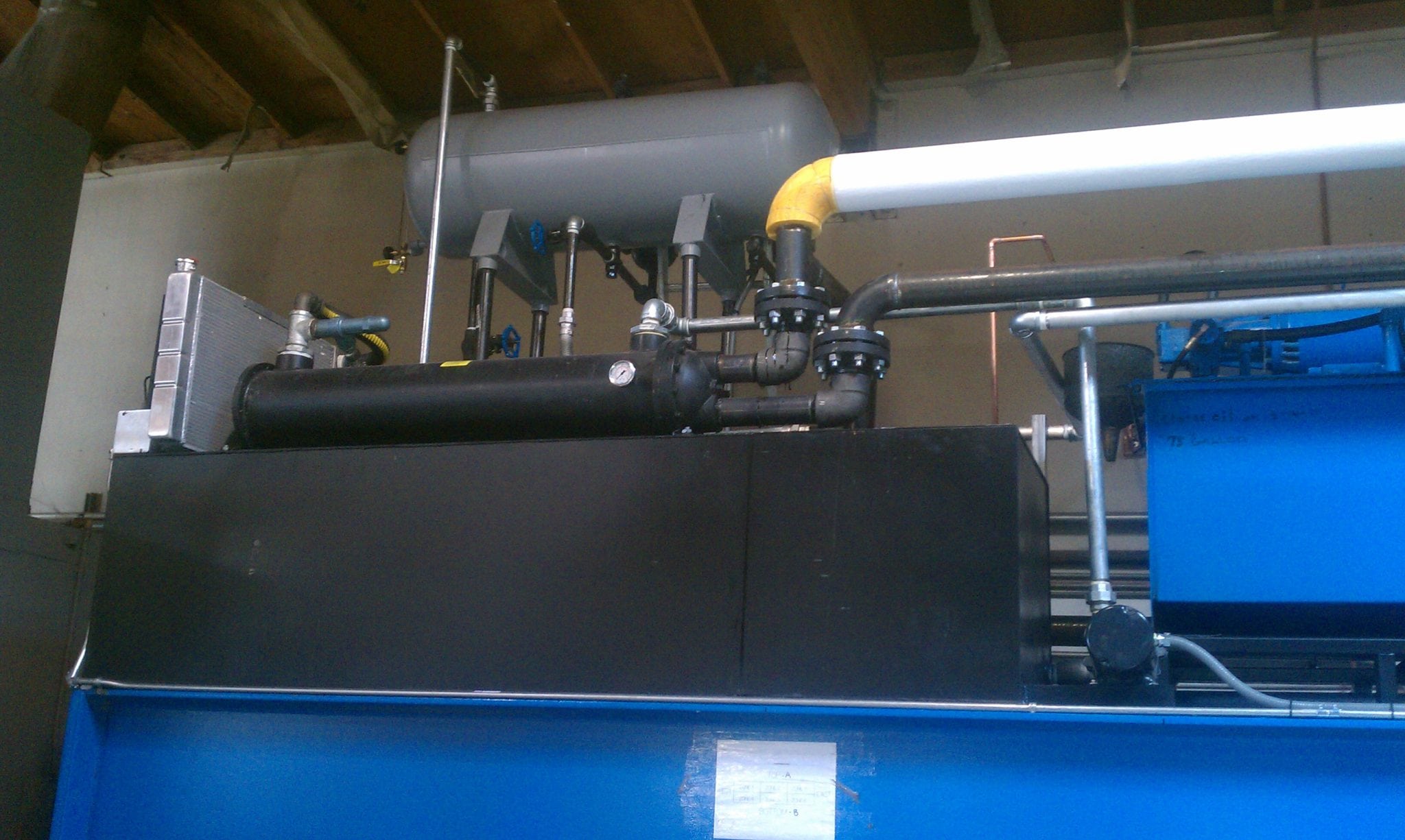 Dean Maples, from SDM, sized and provided a Parker natural gas fired Low NOx G1008RL(HT) water wall, sealed combustion thermal fluid heater to power the press conversion. This unit was also packaged with a Dean pump, which is air cooled to 650°F and a Parker Expansion Tank rated for 600°F+.