Closed Combustion Design
& High Efficiency
---
---
A Water Wall design like no other
Parker Designed Sealed Combustion Chamber
The Parker Water Tube Design offers an extremely efficient, reliable hot water boiler built for the long term with ease of maintenance. The Parker design offers many advantages.
The cabinet is durably constructed with heavy steel, insulated with high temperature thermal fiber insulation to effectively reduce heat losses to a minimum.
The Bent Tube All-Welded construction is the most flexible and durable on the market.
Our Hot Water Boilers are SCAQMD Certifed!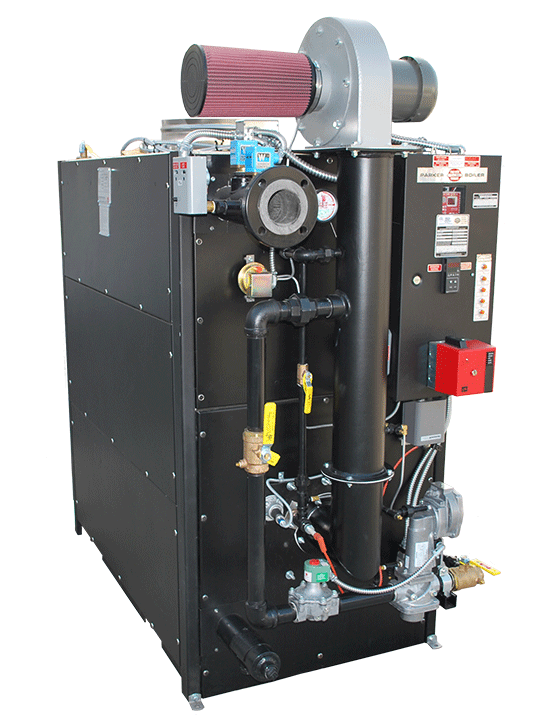 Key Features & Advantages
---
All Parker Hot Water Boilers are manufactured in accordance with the ASME Heating & Power Boiler Codes, registered with the National Board of Boiler and Pressure Vessel inspectors.
The boiler burner and controls are prewired, factory tested and Listed by a Nationally Recognized Testing Laboratory as Gas Fired Boiler Assemblies to UL Standard 795 & CAN/CGA STD 1-3.1.
PERFORMANCE
---
Efficiencies Up to 86% Pressures Up to 200 PSI NOx Emissions under 9ppm at 3% O2 UL Standard 795 & CAN/CGA STD 1-3.1, SCAQMD Certified, Listed per UL 726.
LOWER HEAT LOSS
---
Our Parker Water Wall is specifically designed to experience less heat loss due to our unique sealed combustion chamber design.
Combustion Chamber
---
Our Sealed Combustion Chamber allows for low excess air levels and high efficiencies.
UNIQUE BOILER CONSTRUCTION
---
Our Parker Water Wall design was created to easily fit through a standard 36" door.
Burner Options
---
Burners can be selected for any of the foloowing type of firing; Bio Gas, Natural Gas, Propane, #2 Oil.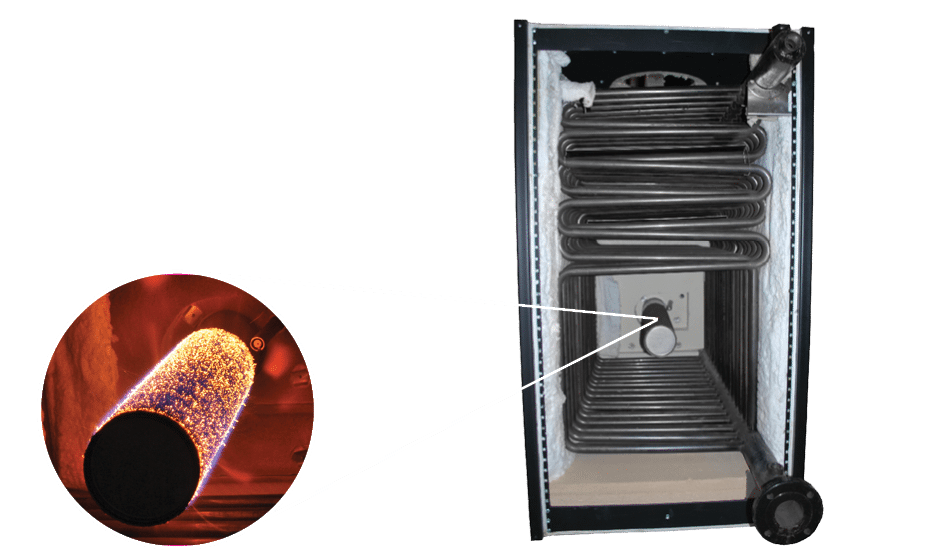 Low NOx Premix Technology
---
The Parker System consists of a Heavy Duty Cylindrical Metal Fiber Burner (MFB). Through a gas/air premix manifold, the burner may be linked to a fully modulating blower mixer which offers precise control of combustion through the full range of modulation. Parker uses a variety of premix gas/air mixing & delivery systems for it's "L" System boilers. Parker's Low NOx Systems are typically designed for a 20 or 30 ppm level at 3% O2, however, special 12 ppm Low NOx boilers are also provided. In all cases, a premixed gas/air is distributed to the burners by a manifold. By precisely controlling the gas/air ratio provided to the burners, Low NOx emission & efficient clean combustion is obtained.
Advantages to having a Low NOx Boiler
---
• Parker heavy duty premix metal fiber burner.
• Burner provide the lowest emissions possible with a long durable service life.
• Variable Speed Blowers for electrical energy savings.
• Fully modulating variable speed Low NOx Burner Systems offer many advantages.
• Extremely Low NOx & CO levels are attained by our Premix Burner System.
• NOx levels below 9 PPM at 3% O2 and CO levels below 100 PPM are easily obtained.
• Many 9 PPM units are on line with special burners.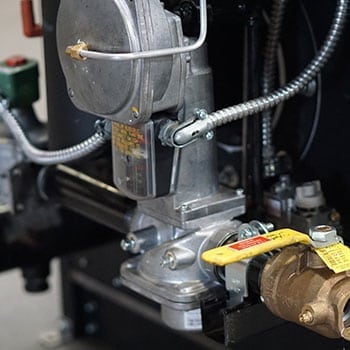 Advantages
Liker No Other Boiler
---
---
Up to 3,120,000 BTU Available
Hot Water Temperatures to 380°F
The Parker Water Wall Series Boiler is a bent steel design used in recirculating closed hot water systems through a range of pressures and temperatures.
The staggered tubing design provides a 10-pass self-baffled heating surface to increase efficiency. Our ASME tube bundle offers a long life with a 25 year warranty against thermal shock.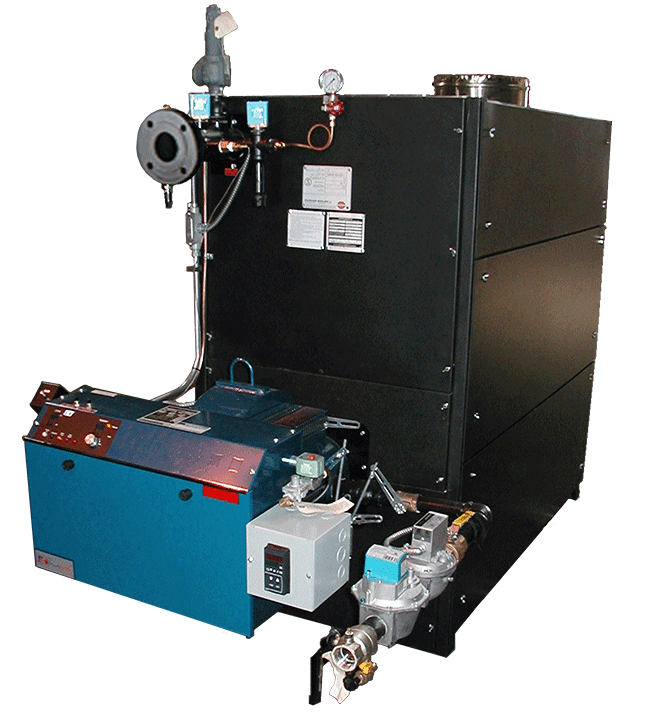 POWER BURNER ADVANTAGES
---
• Burners Mounted, Wired and Packaged
• Factory Fire Tested Burners
• Outstanding Repeatability
• Reliable Operation
• Various Types of Fuels Availiable
Weather Protective Cover
---
With the optional weather protective cover our boilers can be installed in an outdoor area.
Standard Openings
---
Our weather covers come equipped with cabinet openings for piping to your system.
POWER FLAME POWER BURNER