A Boiler Design Like No Other,
Engineered To Last
---
---
Designed with simplicity, efficiency and safety in mind.
We have designed our Parker Steam Boiler Series with our costumers in mind. Our Steam Boilers are designed with individual tube sections, each connected to the boiler drum and lower headers by pipe unions.
To replace any section of tubing, it's only necessary to undo the union and remove that section of tubing. It's even possible to temporarily operate our steam boilers with a tube section completely removed by replacing the unions with pipe caps.
All sections of tubing are interchangeable and low in cost!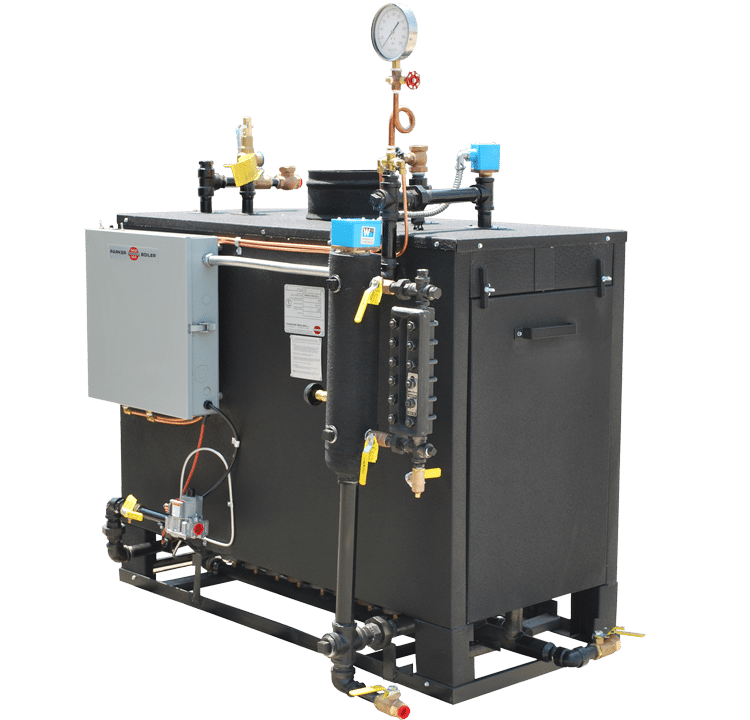 Key Features & Advantages
---
25 Year Warranty Against Thermal Shock
The Atmospheric Burner System, the control system and entire boiler are furnished for ease of use and operation by regular personnel.
Easy Inspection and Repair

Inspection cabinet doors can easily be removed in a matter of minutes, making the internal boiler, drum, tubes, and burners readily accessible.
PERFORMANCE
---
Efficiencies Up to: 80%
Pressures Up to 250 PSI
NOx Emissions under 12ppm at 3% O2
ETL Listed, C-ETL Listed, CAN/CGA and UL795 Certified
Atmospheric Burners
---
Efficient Parker Boiler atmospheric low pressure gas burners provide high combustion efficiency and uniform heat distribution.
Burner Controls
---
Automatic burner controls provide electronic flame supervision and intermittent ignition, dual low water cutoffs, dual fuel valves and variable rate firing on natural gas.
Tube Design
---
Staggered tubes designed to be flexible for free expansion and contraction.
Codes & Certifications
---
All Parker Boiler Steam Boilers are manufactured in accordance with the ASME Power & Heating Boiler Codes and registered with the National Board of Boiler and Pressure Vessel Inspectors.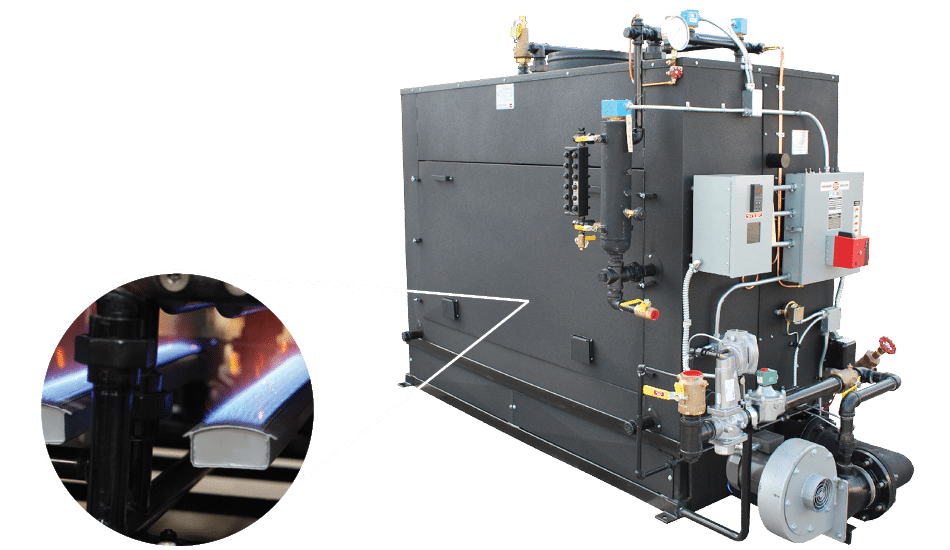 Low NOx Premix Technology
---
The Parker System offers many advantages of Low NOx and CO Emissions, uniform heat distribution over the entire heating surface and improved efficiencies. The boiler incorporates a burner bed of Heavy Duty Metal Fiber Burners (MFB). Through a gas/air premix manifold, the burners may be linked to a fully modulating blower mixer which offers precise control of combustion through the full range of modulation. The Burner System is available on new boilers or for retrofit of Parker. Parker Boiler's System has been field proven on Parker and other types of boilers as a viable, extremely durable, Low NOx, efficient alternative.
Advantages to having a Low NOx Boiler
---
• Parker heavy duty premix metal fiber burners.
• Burners provide the lowest emissions possible with a long durable service life.
• Variable Speed Blowers for electrical energy savings.
• Fully modulating variable speed Low NOx Burner Systems offer many advantages.
• Extremely Low NOx & CO levels are attained by our Premix Burner System.
• NOx levels below 20 PPM at 3% O2 and CO levels below 100 PPM are easily obtained.
• Many 12 PPM units are on line with special burners.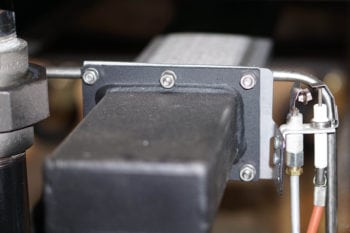 Custom Built For You,
Designed For Your Needs
---
---
Every Boiler is built with our customers needs first.
All of our Steam Boilers can be custom built for all our customers and any and all needs they may have. With customizable options like reverse trim, breakdown construction for tight entries to weather protective covers, stainless steel cabinets and even complete installation on a metal skid for easy field installation.
Save time, space and hassle with our Kompact Mounting option.
Available on steam boilers up to 25HP.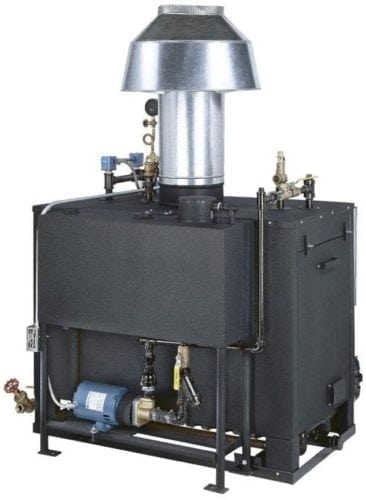 Kompact Mounting Option
---
• Recommended with steam boilers 1-1/2 to 25HP.
• Durably mounted to the boiler frame.
• Feed System pump mounted, wired and piped - ready to install.
• Save valuable floor space.
• Quick and Easy Installation.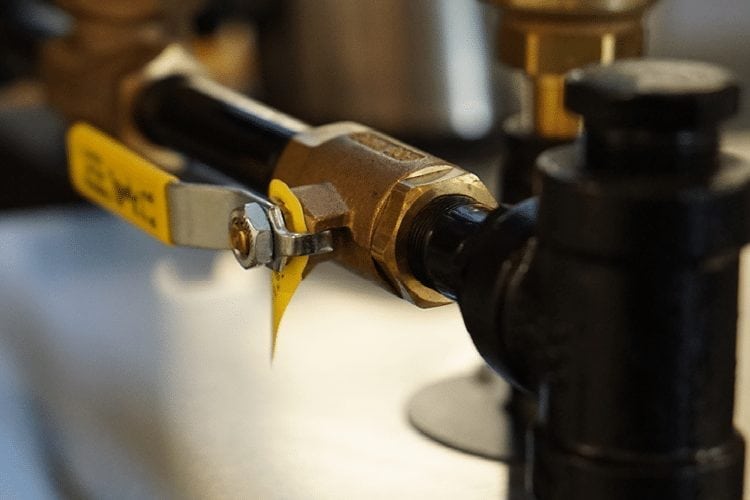 Customizeable Boiler
---
With Parker Boiler's large selection of options, you can rest assure your boiler will meet all of your needs.
Corrosive Environments
---
Our boilers are available with stainless steel cabinets for installation in corrosive environments.
Weather Protective Cover
---
With the optional weather protective cover our boilers can be installed in an outdoor area.
Prefabrication
---
The piping components are all prefabricated and assembled on a production line at a small cost compared to individual assembly when necessary in the field.