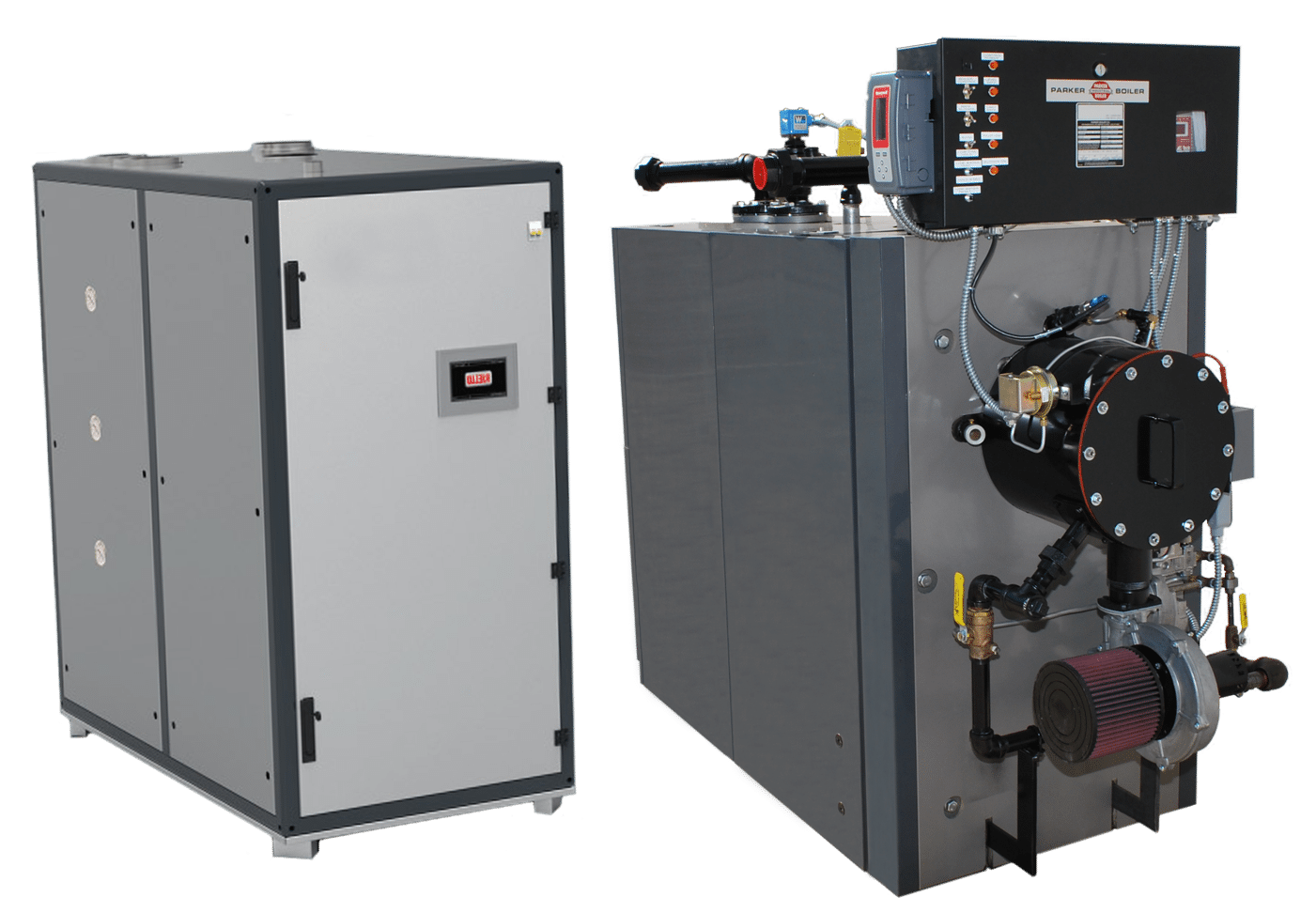 Never A Compromise
For Quality or Safety
P arker Condensing Hot Water Boilers are available in sizes from 399,000 up to 5,443,000 BTU Input with stainless steel construction for resistance to corrosion at low operating temperatures. This offering is a proven European design built for extremely high efficiency. Efficiencies to 99.7% have been witness and verified by a Nationally Recognized Test Lab.
Power Burner, Low NOX and Array Condensing Boilers
Boilers up to 5,443,000 BTU
Ultra High Efficiency Stainless Steel Firetube boiler, with Thermal Efficiencies to 98% as witness by a National Test Lab. The Parker TC Series is one of the most efficient boilers available in the world today. The TC 205 Series is a modern stainless and carbon steel condensing boiler, Packaged with conventional boiler controls for simplicity & High efficiency operation for use in closed system heating application.
Low NOx & Power Burner Hot Water Boiler Certifications
All Parker Hot Water Boilers are manufactured in accordance with the ASME Heating Boiler Code and registered with the National Board of Boiler and Pressure Vessel inspectors. The boiler burner and controls are prewired, factory tested and Listed by a Nationally Recognized Testing Laboratory as Gas Fired Boiler Assemblies to UL Standard 795 & CAN/CGA STD 1-3.1. Product line certified by AHRI and carries IBR rating.

Boiler Construction
Stainless and carbon steel boiler built in accordance with ASME code. Triple Flue Gas Pass Fire Tube Type.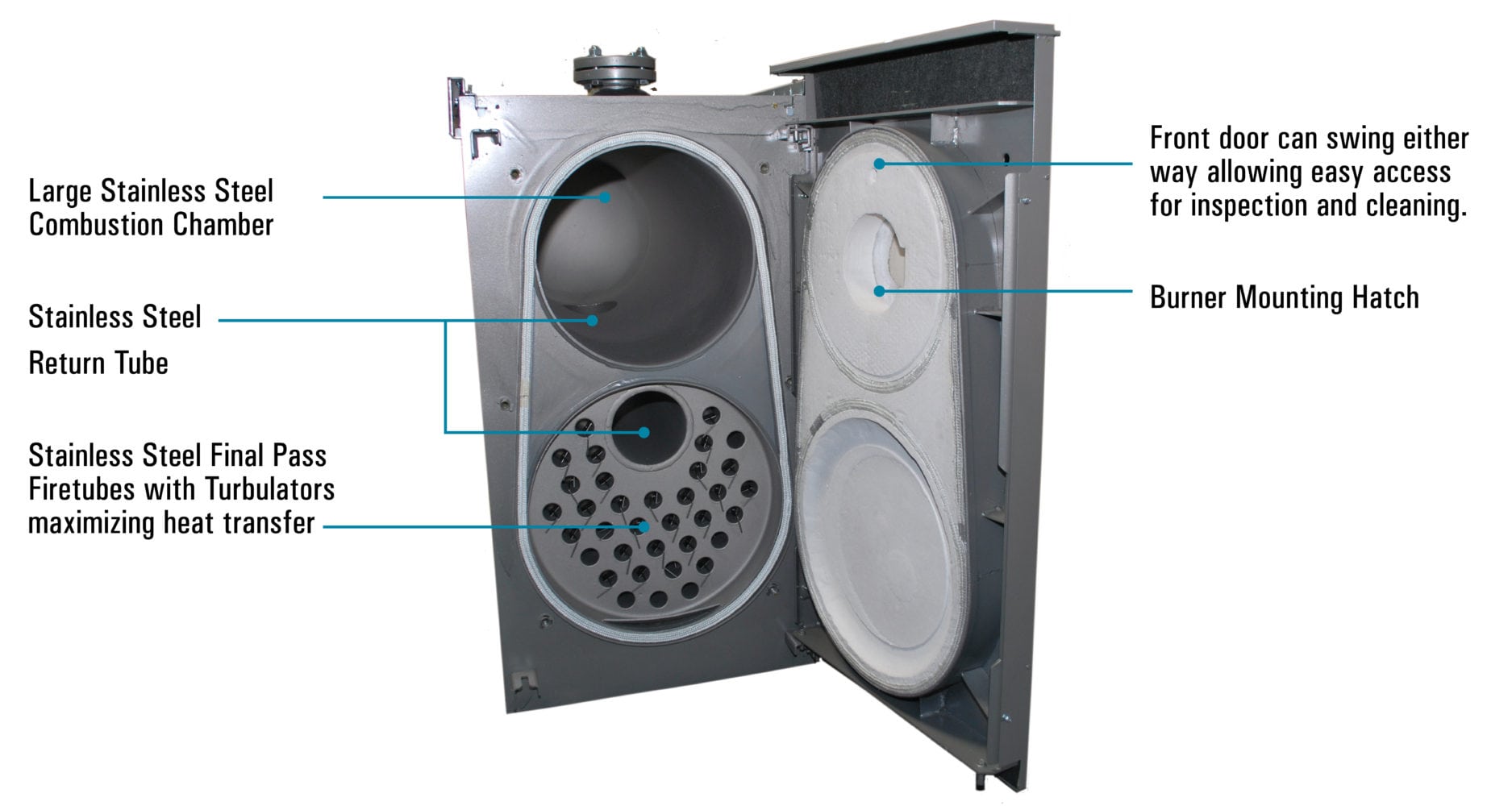 Low & Medium Connections
& Heating Surface
The low and medium connections allow the overall boiler efficiency by allowing cool water to chill flue gasses to the greatest extent. Extra large amount of heating surface. All units have over 4.1sq.ft. per BHP. None of this heating surface is extended fin. More Heating Surface translates to less metal stress, Heat Flux and longer service life. Compare ours to the competition.
Advantages (Low NOx and Power Burner Models)
Safety

Large Heating Surface

Simplicity

Efficiency

Stainless and Carbon Steel Built
Low NOx
VFD/Premix System 

Durable Low NOx Burner

Less Heat loss

Efficient Operation
Natural or Propane Gas Fired

Power Burner Option

Ease of Inspection and Repair

Certifications

Flame Inspection Window
Condensing Hot Water Boiler Power Burner Insert
316 Stainless Steel Boiler