A Perfect 10 turns 18 - Emerald Textiles
Earlier in 2019 Campus Laundry, a customer since 2008 with a pair of 90HP Low NOx Steam Boilers with our Deaerator, acquired Emerald Textiles. Campus Laundry also has (4) 115HP Steam Boilers in San Diego, a Parker 150HP Steam Boiler in Reno, NV, and a 50HP Steam Boiler with a WH970 Hot Water Heater in Belgrade, MT. This year, Emerald Textiles added (10) more Parker 48HP Low NOx Steam Boilers with Deaerators to their new facilities next to our factory in Commerce, CA, and Livingston, CA.
All these facilities have at least 1 or more large 12-module-tunnel-washers which can process over 1 million pounds of laun-dry per year.
Western State Design designed and sold all of these facilities with Parker Boiler's help.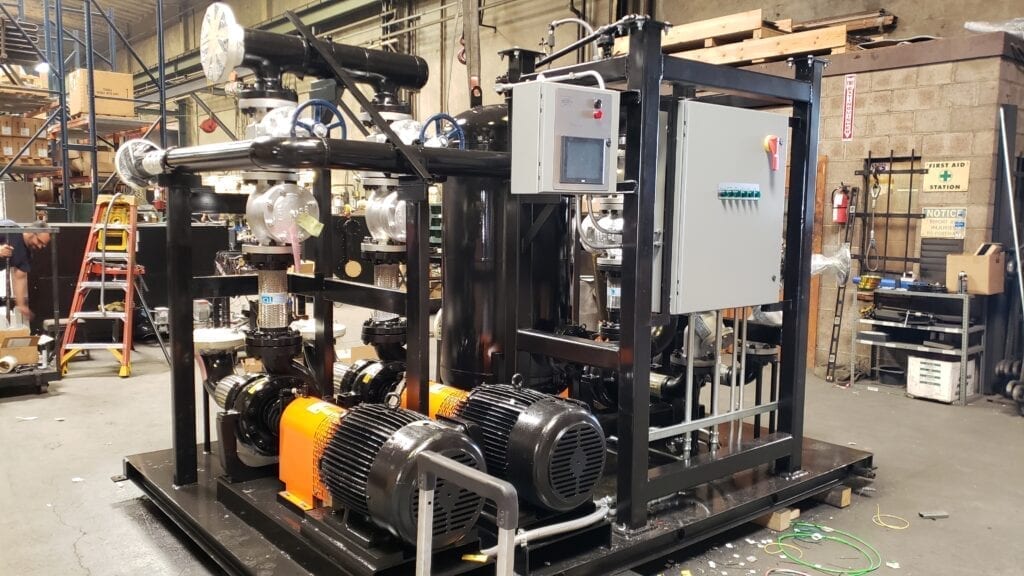 SICPA purchased a HT6250L (6,250,000 BTU) Hot Oil Heater and a complete skid pictured above.