Pacific Mutual Building, Downtown Los Angeles
In the winter of 2016-2017 Parker Boiler started up and put online a new Vertical DA System, as well as a 9.5L Low-Pressure Steam Boiler equipped with a Sola Integrated Boiler Control at the Pacific Mutual building in Downtown Los Angeles, CA.
The Pacific Mutual building is a 450,000-square foot 1908 historical building in the heart of Downtown Los Angeles. Low-Pressure Steam Boilers provide the facility with heat. The Parker Vertical Deaerator System is sized for this 450 hp Low-Pressure load (15,525pph). To make things challenging, all components for the system had to move through a 36-inch door way into a basement boiler room. This presented a challenge in the design of the system and the rigging into place of the system's components.
A Low Stainless-Steel Receiver Transfer Unit is equipped with variable speed transfer pumps, which transfers water into the Deaerator at the rate required. The Twin Vertical Deaerator Units allowed for slim construction to sneak through the door. The Variable Speed Boiler Feed Pumps moved into the room in skid fashion. Shown in the picture is Parker Boilers' Mike McDonald and the Engineer on the job, Simon Wong & his son Simon Wong Jr. with Simon Wong & Associates. Thermal Concepts Inc. (TCI) performed the difficult installation. Ken Norman was the project coordinator.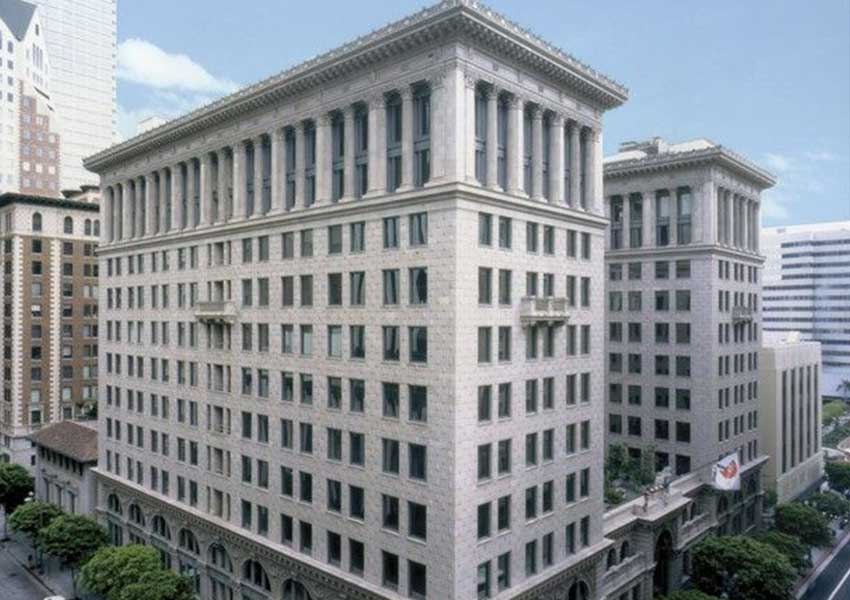 Pictured above is the building in which a Parker Boiler 9.5HP Low NOx Low Pressure Steam Boiler with a Sola Integrated Boiler Control was installed.